Do you ever get tired of attending meetings? If you are in a leadership role, you probably feel like all you do is attend meetings. Everyone needs to meet with you. Sometimes, your entire day consists of attending one meeting after another one. Would you like to change that? If so, read on to discover how you can have less meetings.
Step #1 – Evaluate how many people report directly to you.
When I encounter a leader buried in meetings, I ask how many direct reports he has. To my surprise, I find some leaders have 7-15 direct reports. Direct reports are people who work directly under you and require time and attention from you to do their jobs well.
Organizational structure is very important in any business. If you do not have an organizational chart that visually lays out the structure of your company, I highly encourage you to develop one.
In many companies, everyone reports to the owner or leader. Such structure causes the leader to be "the bottleneck" of the company and usually exhausts the leader and frustrates the workers. Below is an example of an ineffective and inefficient org chart:
Through the years, I have discovered that most leaders should limit their direct reports to 3-5 people. Unless you are unusually gifted, more than 5 direct reports are too many. Limiting direct reports to 5 or less helps you have less meetings.
Think about it for a moment. If you have more than 5 people who report directly to you, each of those individuals needs access to you on a regular basis. In the org chart above, there are 9 direct reports. Structuring your company in this manner, automatically creates at least 9 meetings per week. While you can arrange group meetings, most people need individualized attention to reach their greatest potential.
Step #2 – Establish a weekly group meeting with your departmental leaders.
Let's say you have 4 departments in your business (production, sales, marketing, & administration). Having one meeting per week with the leaders of the various departments can be very effective. The meeting does not need to be long (no longer than 1 hour). The purpose of this meeting is to provide an overview. It allows the various departmental leaders to communicate effectively. It enables the owner to emphasize general concerns or direction of the company.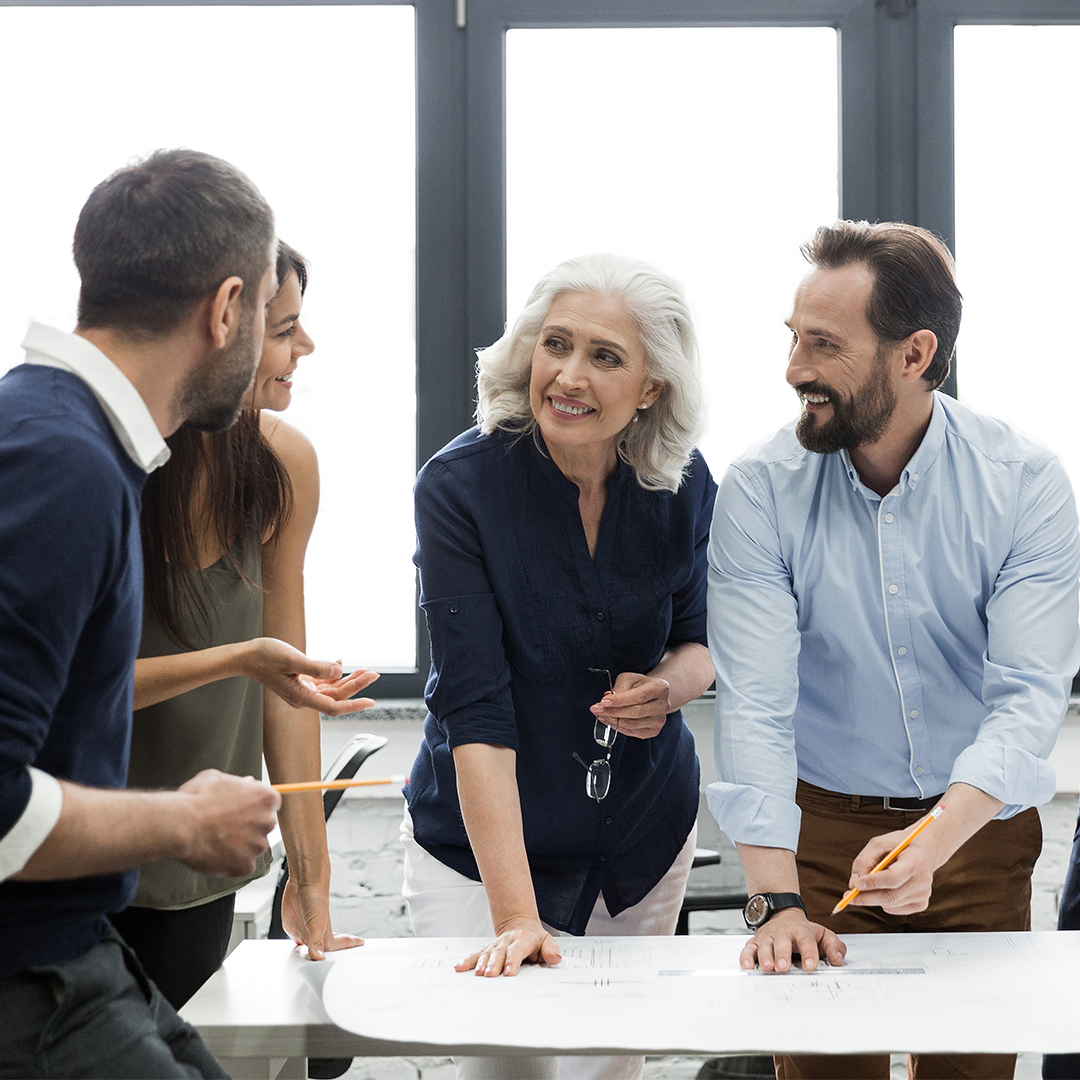 During this general meeting, ask your departmental leaders to limit what they share to items, ideas, or concerns that concern the entire company. If they have individual issues within their departments, ask them to discuss those with you in their weekly individual meeting. On a rare occasion, they may ask other departmental heads to provide insights regarding their issues.
Step #3 – Establish a weekly individual meeting with key leaders.
Taking time to meet with your key leaders is essential to running your company effectively. Your weekly individual meeting will provide an opportunity for them to ask more detailed questions regarding their departments.
Your weekly individual meetings will enable you to develop your departmental leaders. Every leader needs to grow. The more an owner helps his people grow, the stronger his company will become.
View this weekly individual meeting as essential to growing key people. Learn about your people. Seek to understand and challenge them. Make sure they feel supported and encouraged.
Step #4 – Push discussions to your weekly meetings.
One reason many leaders have too many spontaneous meetings is that they do not have scheduled weekly individual meetings. Because your workers do not have regular access to you, they grab you when they can.
Sometimes, leaders pride themselves in "an open-door" policy. Such a policy sounds good, but it actually invites anyone to pop-in at any moment.
It is much better to have regularly scheduled weekly individual meetings with your key personnel. Force them to limit their discussions to "their time" with you. Unless it is an emergency, tell them you will discuss it with them at their regularly scheduled meeting.
You may need to define the word "emergency." Be firm about making exceptions. This will force your leaders to plan better and come prepared to discuss what is important in their department. If you meet regularly, you can address most problems with a limited number of meetings.
For example, if you have 4 direct reports with whom you meet weekly, and you meet once with the group. That means you have 5 meetings per week. For most leaders, only 5 meetings per week would be a dream.
Step #5 – Focus meetings on growing leaders, not just solving problems.
Focus weekly individual meetings. Spend part of the time discussing their concerns and part of the time developing their leadership skills.
I encouraged you to take notes. Review any key concerns or updates from last week. Ask if there are any new concerns. Inquire how you can help them grow in leading their departments. Make this meeting about growing them, not just helping the company.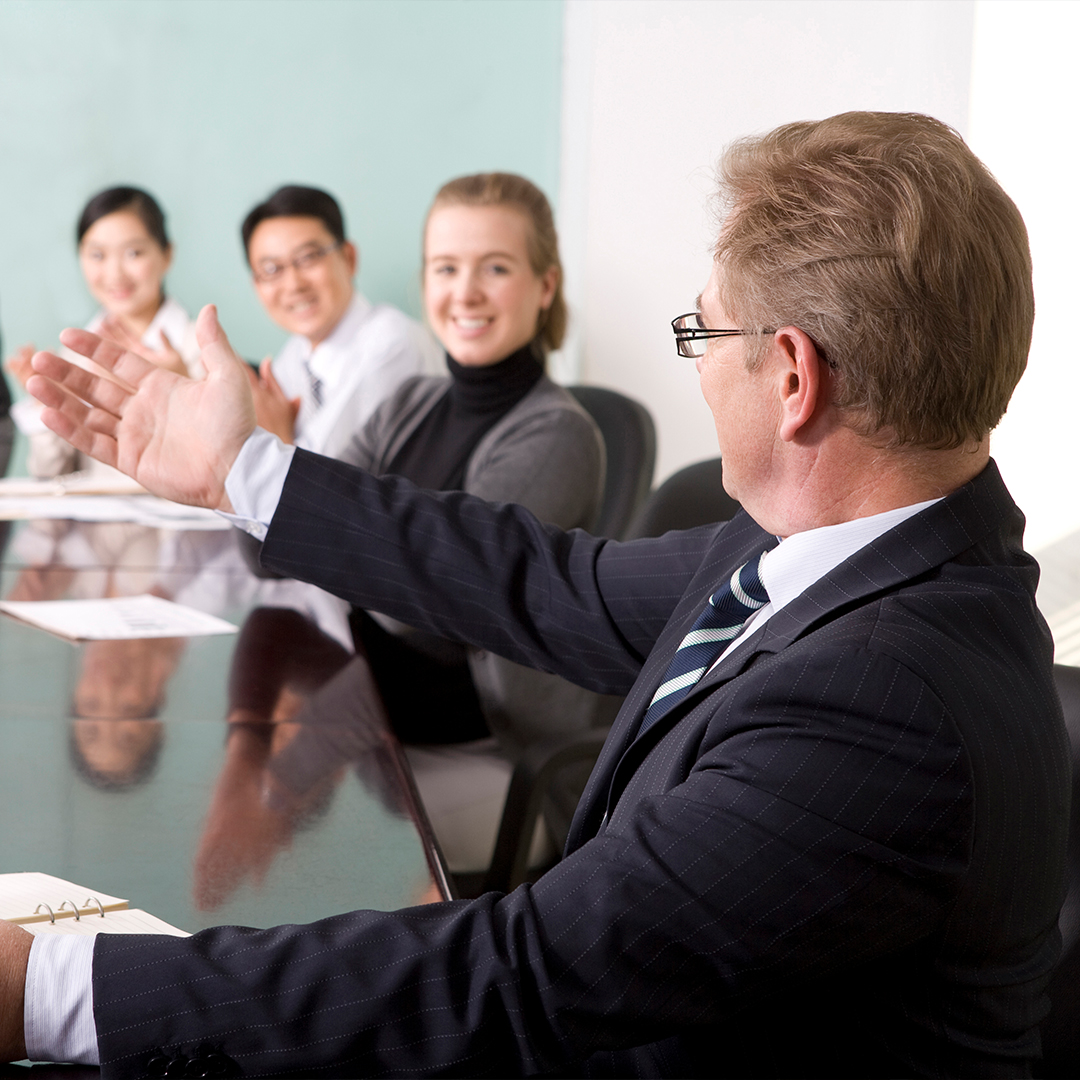 As an owner, you can make decisions that will help them and their departments. You can't do everything, but just knowing you care and want to help will go a long way to building morale and growing their leadership skills.
At times, you may need to take a "deeper dive" into specific skills you want to see your employees develop. Make sure they know that you have their best interest in mind.
Step #6 – Become a good listener.
You learn more by listening than talking. Some leaders feel they must always have the answer. They cut short the conversation to provide a solution to the problem. In doing so, you may miss the real problem.
Real problems are not surface issues. Learn to ask your employees good questions. Learn to listen to their answers. You will learn more about your employees.
Sometimes, your employee simply needs someone to bounce ideas off of or to share his challenges. If he senses you have a listening ear, you will learn more and be able to provide greater leadership development.
Step # 7 – Teach your employees to solve problems.
Beware of becoming the "problem-solver." Teach your employees to solve problems as well as share them.
Many leaders let their ego get in the way. They feel compelled to be "the answer man." They feel that they must always have an answer for every problem that arises. Sometimes, they do not even allow employees to suggest a solution. Instead, focus on clarifying the problem. Then, ask the employee what he thinks should be done to solve it.
If you take this approach, you will find that your employees develop the ability to clarify problems and solve them before they even meet with you. In fact, your meetings will often consist of updates regarding what they have already done.
If you want to have less and more productive meetings, implement the 7 steps above. The amount of your meetings will be greatly reduced. They will become more productive. Make your meetings worthwhile. You will enjoy them more, and they will help your company, rather than wear you out.
---